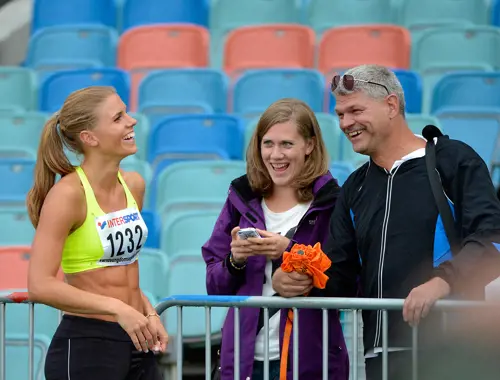 FOTO: DECA TEXT&BILD
Accreditation and accomodation
Coaches need to apply for accomodation no later than 11 may and accredtitation at the latest 26 may to the Meeting Manger: Sofia Jäger Stenberg
sofia.jager-stenberg@friidrott.se


In the application we need below information:
- Contact information, first name, last name, email, phone number.
- Your athletes name
- Accommodation, for how many day. Exemple arriving on Friday and leaving on on Monday.
- When you booked your flight we need to know your flight number and when you are arriving/departing.


Accommodation fees for coaches
Dubbleroom
350 EUR (3900 SEK) included
- accreditation
- transfer from/to Landvetter
- hotel accommodation Friday-Monday (three nights)
- two dinners at hotel (friday and saturday
- One dinner at banquet on Sunday at "the company"
- Lunch at stadium Saturday and Sunday

Singelroom is 85 EUR extra each night.