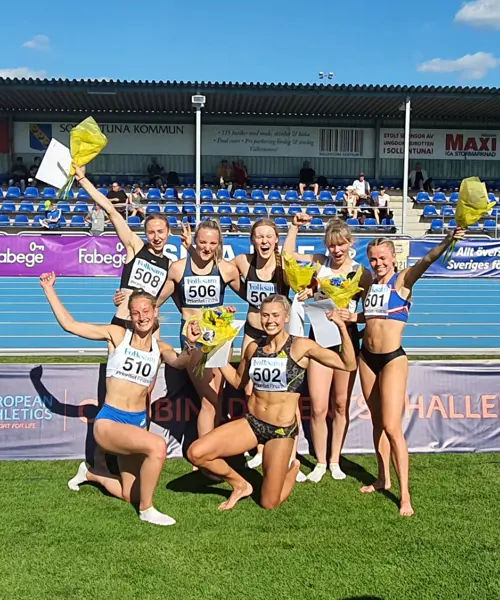 Sweden Combined Events Challenge
Ryavallen, Borås, 10–11 juni 2023
Welcome to
Sweden Combined Events challenge
Ryavallen, Borås 10–11 June 2023!

We are proud to welcome athletes and coaches from across Europe to Sweden Combined Events Challenge 2023 – Bronze level competition.

The objective of the European Athletics Combined Events Challenge is to support senior and U23 combined events athletes with the opportunity to compete at international level and achieve qualification standards for major Championships and in terms of U23 athletes also an improved pathway in their long term development to senior level.
Spectators
Ryavallen is 45 minute drive from Landvetter airport and are close to the trainstation Knalleland. It has stands with a roof and you can also stand around the stadium to come close to the events. It's a perfect stadium to see good combined events competitions.
Ticket
One day, 150 SEK or 15 EUR.
Two day: 200SEK or 20 EUR
Free for kids with athletics club t-shirt/jacket on, and for participants in Ymer IK athletics clubs summercamp.
Klick to stream the competition
You can also stream Sweden combined events challenge at our streaming chanel, friidrottskanalen.se