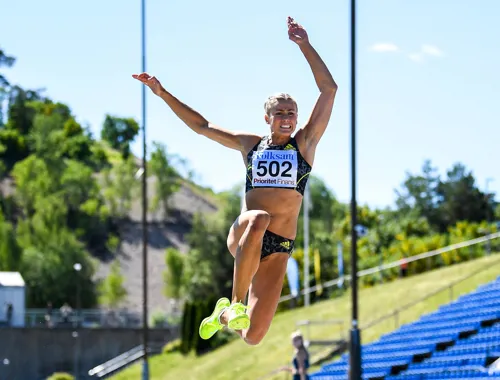 FOTO: DECA TEXT&BILD
Competition Information
Sweden Combined Events Challenge 2023
10-11 June
Stadium; Ryavallen
address; Erikslundsplatsen, post code; 506 31, city; Borås


Here are the infosheet going to be uploaded close up to the competition and the timetable
Men
Decathlon, Day 1: 100m, Long Jump, Shot Put, High Jump, 400m
Decathlon, Day 2: 110m Hurdles, Discus, Pole Vault, Javelin, 1500m

Women
Heptathlon, Day 1: 100m Hurdles, High Jump, Shot Put, 200m
Heptathlon, Day 2: Long Jump, Javelin, 800m

Prize Money
Total prize money for the meeting is 5000 EUR
Men/Women
1st place 1000 EUR
2nd place 600 EUR
3rd place 400 EUR
4th place 300 EUR
5th place 200 EUR

The tax rate in Sweden is 15% which will be deducted on all prize money and promotional fees.The pricemoney is payed out to your account after the competition. For that we need some information from you, like your homeadress, personalbank account, BIC and so on. If the money should be payed to the federation or club we need those organisational number and where to pay it, and so on.
Official Hotel


Name: Scandic Plaza Borås
Location: Allégatan 3, post code 503 32, city Borås
Phonenumber: +46 (0)33 - 785 82 00
Website Hotel
Airport
Landvetter Airport , 42 km from Borås
Transportation hotel-stadium
A schedule of the transportations from the hotel to the stadium are coming up closer to the competition.